Come for the Sights, Stay for the Community.
San Ramon is a beautiful city just outside the heart of the San Francisco Bay area. The city is sought after by many for its "scenic beauty, suburban charms, excellent school systems, and proximity to major employment centers." Experience the area's diverse culture through any of the delicious dining options that reflect the community's charm and beauty.
The city also offers a myriad of entertainment opportunities. You could spend the afternoon shopping at boutiques, hiking scenic trails, browsing artifacts at a museum, or relaxing on a gorgeous golf course with a cool drink. San Ramon is sure to surprise and delight.
The Food
One of the best things San Ramon has to offer is its wide range of fine dining opportunities and family-style restaurants.
Origami
is a great place to stop for a bite of excellent Japanese cuisine. While this restaurant has a more casual atmosphere, the fresh ingredients, friendly energy, and modern takes on classic dishes are sure to make this a place you'll want to visit again and again.
Andaman Thai
is a family-owned restaurant that promises an "unforgettable event" if you dine with them. Their staff is fast-moving and personable, and their exhibition kitchen guarantees a unique experience. Andaman serves only the best authentic Thai meals made with the freshest and finest ingredients. Reviews rave about the authenticity, quality, and flavor of their dishes, as well as their number of vegetarian options. Many have called it the best in the Bay!
Mendocino Farms
is all about the experience—they are dedicated to making sure you leave happy. They partner with local vendors to create excellent dishes made from the freshest local ingredients and keep both vendors and customers in mind with all their business decisions. You, and the community, are at the heart of everything they do. Mendocino Farms' main culinary focus is salads and sandwiches, which allows them to focus on creating the perfect meal.
If you're looking for a dining experience with a unique take on one of America's favorite meals,
Delarosa
should be at the top of your list. They offer a more high-end take on the classic pizza and beer combo. Delarosa has several locations that have made it a beloved stop for many in the San Francisco Bay area looking for a casual but classy meal. Their menu boasts Roman-style pizza, craft beers, and both Italian and California wines. Much like Mendocino Farms, Delarosa maintains strong connections and a deep love for the community.
The Entertainment
Anyone who loves shopping is sure to love
City Center Bishop Ranch
. This outdoor shopping center promises a leisurely experience with a mix of unique boutiques, well-known brands, and premier dining locations. You can tailor your experience to your tastes, from a casual outing to a luxury event.
If you love the wandering energy of shopping but desire something more relaxing and centering, the
Tassajara Ridge Trail Loop
deserves a visit. Walk, jog, or run 8.1 miles of stunning scenery appropriate for all skill levels. This trail is open year-round, but hikers can experience the full effect of the trail's blooming wildflowers in spring and summer.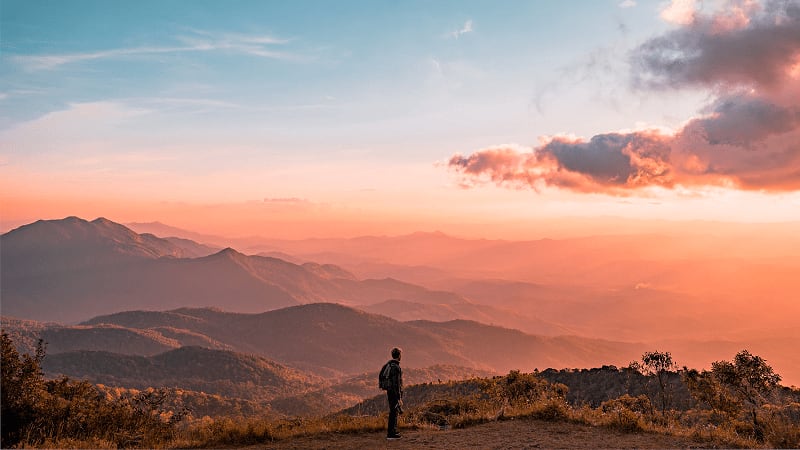 Mixing the indoor and outdoor experience is the
Canyon Lakes Golf Course & Brewery
. Spend hours on the course perfecting your game or playing with friends before heading inside to take full advantage of the restaurant and brewery. Their restaurant and beers both boast fresh, high-quality ingredients and offer a relaxing, delicious experience.
If you would prefer to stay inside completely but still enrich your San Ramon experience, visit the
Blackhawk Museum
! While its main claim to fame is an extensive collection of vintage classic cars, the museum has four other exhibits to excite and intrigue: The Spirit of the Old West, Into China, Art of Africa, and World of Nature.
The Neighborhoods
With such proximity to San Francisco, the San Ramon area is highly sought-after for anyone looking for a luxury community.
Cities like
Danville
have many attractions that encompass all the Bay area has to offer while highlighting their own unique charm. The Blackhawk Museum can be found in Danville along with several other cultural attractions, including a winery!
San Ramon
itself also has a large number of gorgeous outdoor attractions that would appeal to anyone.
Whether you're looking for a home in San Ramon or one of its surrounding cities,
Tanya Jones
is sure to have the best real estate option for you.